StormMeister™ World Leaders in Flood Product Development

Quality Assurance.
William M. Snape Manufacturing Services (UK) Limited (the Company) will at all times in the manufacture and supply of StormMeister Flood Doors adhere to their established Quality Assurance Systems and Procedures for product and/or service Conformance and Traceability and additionally to the Management Principles of ISO 9000:2000 as part of the Company's approach to consistent achievement in product development, customer service, and our Total Quality Management Philosophy.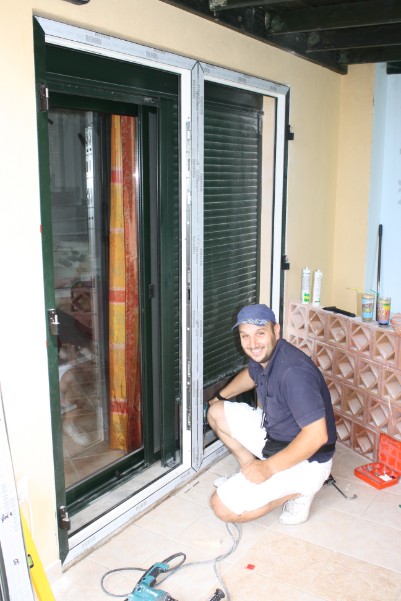 Flood Door Fitting in Greece.
StormMeister flood doors are exported all over Europe and are particularly popular in Greece where many coastal towns have frequent, now almost annually, flash flooding events.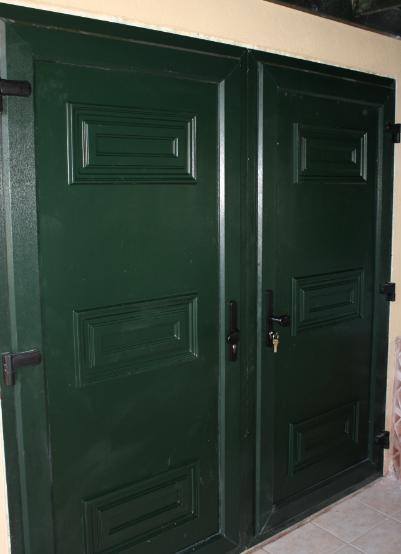 Flood Door Fitting in Houston Texas.

StormMeister™ Flood Protection has been commissioned to produce low threshold flood doors to replicate in appearance the existing doors in this historic building in downtown Houston.

"Henry Henke's Fifth Ward Grocery Building, built circa 1880, is the oldest and most decorative building in Houston's Warehouse area. The building is not only the finest example of the Italianate style, but it is also one of the few surviving buildings of the late 19th century in the area where literally the "railroad met the sea." The grocery business was strategically located adjacent to the large railroad
centers that connected directly to Buffalo Bayou where goods of every kind, businessmen and travelers convened to conduct business that made Houston the world city it is today. The grocery business was also a necessity for the locals in this working class, commercial neighborhood, just north of the downtown business center."
- City of Houston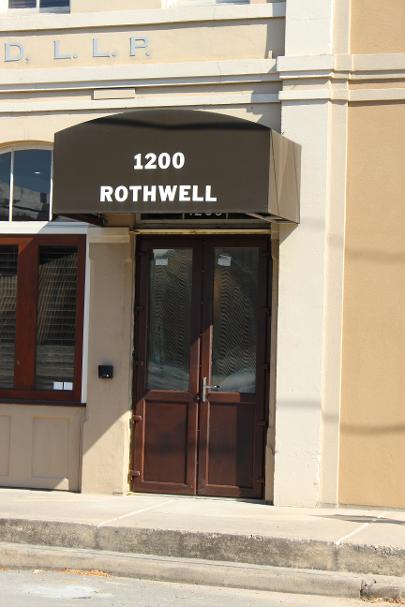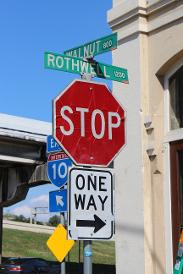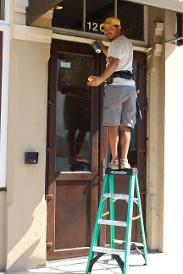 FLOOD DOOR WORLDWIDE EXPORT.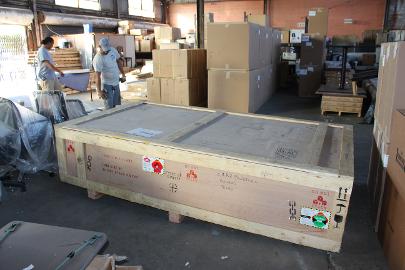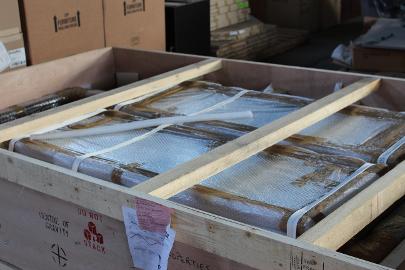 StormMeister™ Flood Doors are exported to countries in Europe and are now available in the USA and Canada. The need for flood doors is ever growing worldwide, increasing populations, more urban development, and the effects of climate change are all factors.
Increasing property values as well as the value of the contents also mean we need to take active measures to protect our property and to keep down those ever increasing insurance premiums. Fitting flood doors is perhaps the most significant and cost effective measure possible, and the Stormmeister™ Flood Door is the highest performing flood door on the market.

StormMeister™ Flood Doors are tested in simulated flood conditions and have a unique Triple Flood Seal that forms an automatic flood barrier every time the door is closed. The StormMeister™ flood door is made from fully reinforced impact resistant plastics tested and certified to extremes of temperature within the range -40C to +40C so not only are you safe from flood you are safe from just about anything!
Situated in the heart of Lancashire in the United Kingdom StormMeister™ Flood Door manufacturers William M. Snape Manufacturing Services have been manufacturing doors since 1987. The StormMeister™ Flood Door is manufactured to ISO 9002 the International Standard of Excellence and is available in a wide variety of finishes from white to various wood grains and a wide choice of colours. In fact the StormMeister™ Flood Door can be produced in any RAL or BS standard colour of your choice!
For further details and prices please advise your contact details by filling in the form on our Contact Page

StormMeister™ Flood Doors can be supplied for any commercial application such as bars, restaurants, shops and hotels.