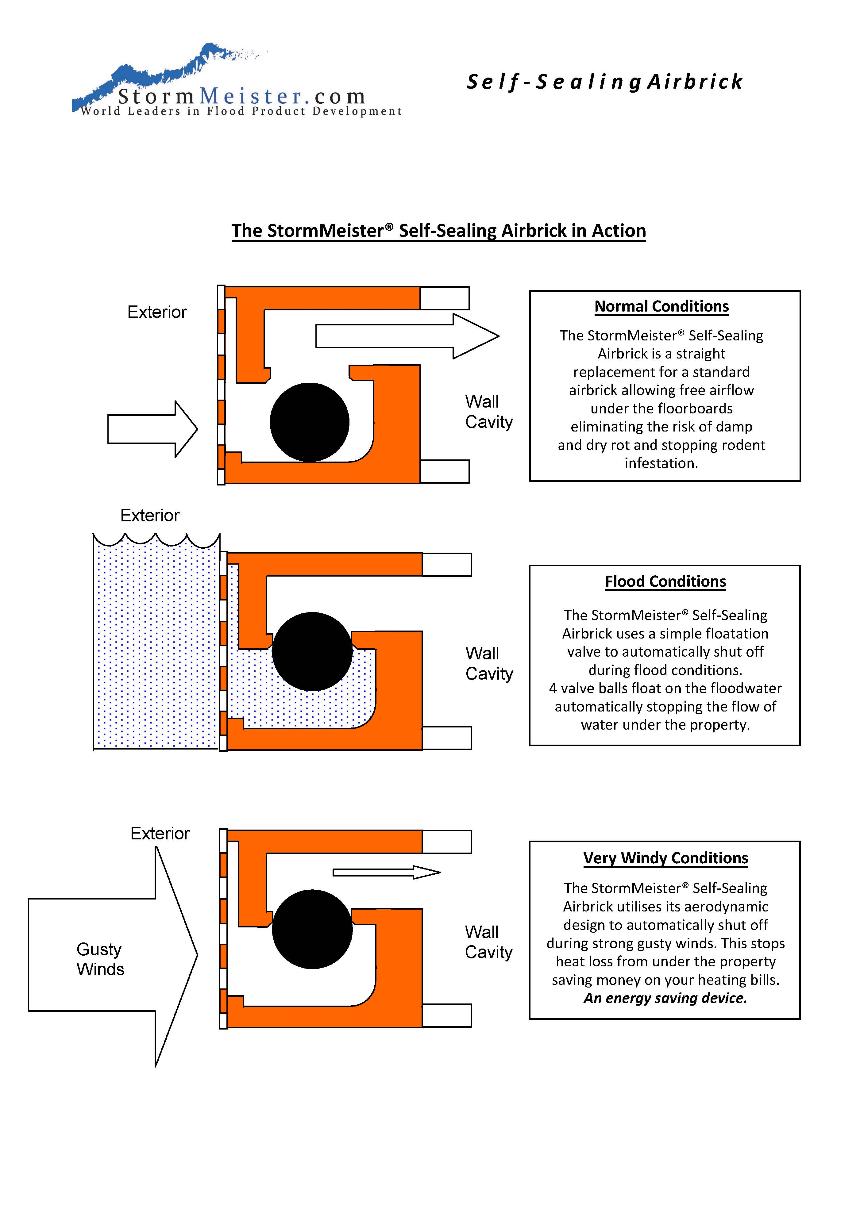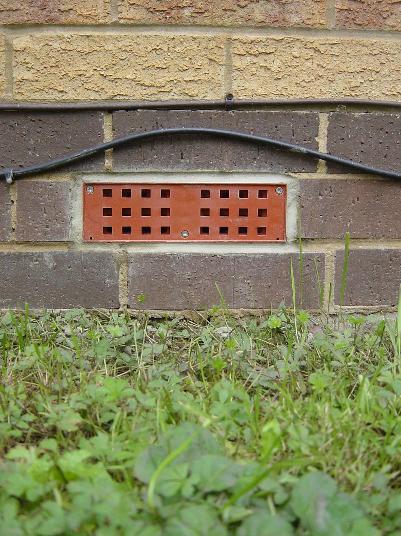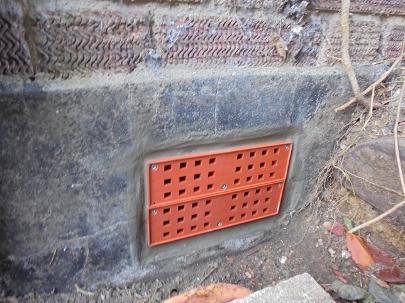 Note how the StormMeister™ self sealing airbrick differs from other products of similar external appearance.
StormMeister Self Sealing Air Bricks.
Flood water will flow easily through any standard air brick and cause flooding to rise up through the floor. Therefore if your property has air bricks it's essential to include them in your flood protection plan.

Air bricks are there to provide underfloor ventilation and blocking them up to prevent water ingress isn't an option because condensation will form on the walls and floor timbers causing rising damp in the walls and wet rot in the timbers.
The answer is to install Self Sealing Air Bricks from StormMeister™. In normal conditions air flows freely through the external vents in the StormMeister Self Sealing Airbrick then through the internal vents entering the void below your floor.

When floodwater comes spherical floats inside the brick rise with the floodwater to block the internal vents and prevent floodwater passing through the brick. The graphics above show how the StormMeister Self Sealing Airbrick works.


Quality Assurance.
William M. Snape Manufacturing Services (UK) Limited (the Company) in the manufacture and supply of StormMeister™ Flood Doors, Flood Barriers, and All Flood Protection Products will at all times adhere to their established Quality Assurance Systems and Procedures for product and/or service Conformance and Traceability and additionally to the Management Principles of ISO 9000:2000 as part of the Company's approach to consistent achievement in product development, customer service, and our Total Quality Management Philosophy.