StormMeister™ World Leaders in Flood Product Development
StormMeister™
are proud to manufacture flood gates and flood shutters using
ethically sourced Redwoods and Hardwoods
factory treated with preservative for longevity.then coated with two coats of oil-based base coat before application of the finishing coats. We use specially formulated paints and wood-stains that protect whilst allowing the timber to breath unlike standard gloss finishes that seal in the moisture eventually causing the timber to rot.
StormMeister™ flood gates and flood shutters are protected by microporous or moisture vapour permeable paints and stains therefore allowing the timber to breathe. Moisture is prevented from entering whilst any moisture already present is released through the micropores. Our paints and stains also contain a UV (ultra violet) filter to help protect against damage caused to the timber by sunlight. Consequently provided the products are maintained according to our maintenance recommendations StormMeister™ flood gates and flood shutters are covered by a Five Year Guarantee.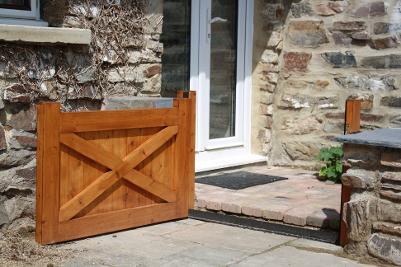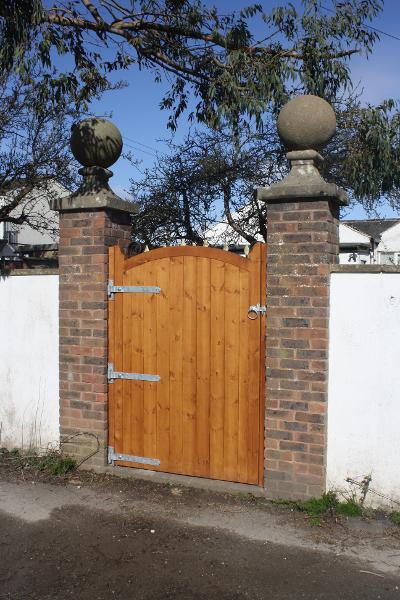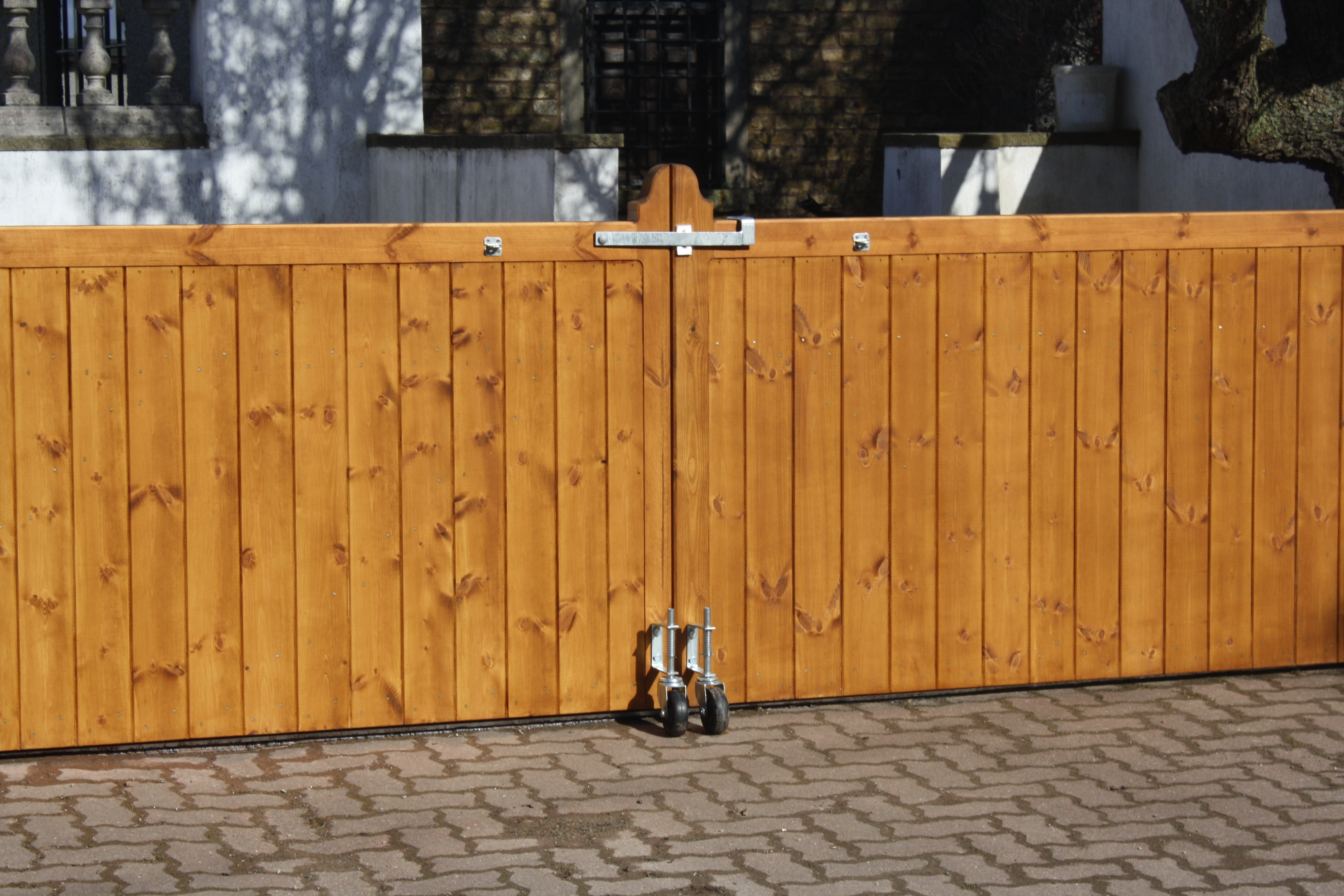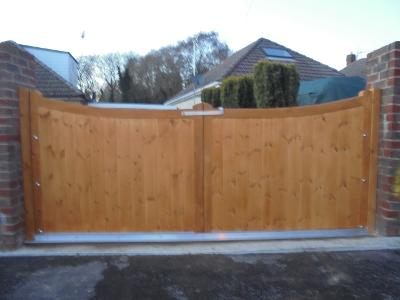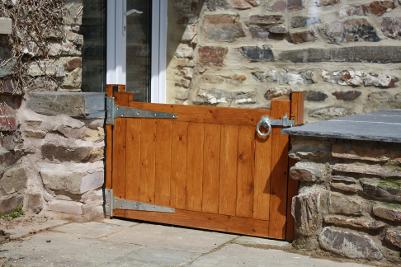 Morecambe Bay Tidal Surge Flood Protection
at
Hest Bank, Morecambe.
In December 2013 cars were left floating in sea water and people trapped inside the VVV Gym in the Hest Bank area of Morecambe as fierce winds combined with a tidal surge to batter Morecambe Bay and the Lancashire coast.
Lancaster City Council's Coastal Protection Team is the lead authority for the Shoreline Management Plan for Morecambe Bay - extending from River Wyre to Walney Island. A major concern for the Coastal Protection Team was therefore to devise a scheme to protect the Hest Bank area of Morecambe from future flooding events.
Funding for the Hest Bank flood protection scheme was approved in 2014 by the Environment Agency as part of a wider scheme in which £10 million was allocated to be spent on Morecambe's sea defences. The gym and residential properties in the immediate vicinity would be protected by a combination of a sea defence wall, flood barriers, flood gates, and flood doors.
In March 2015 StormMeister™ Flood Protection was appointed by Lancaster City Council as main contractor for the Hest Bank flood protection scheme. Work on construction of the sea defence wall was started immediately in conjunction with sub-contractors FloodSafe projects whilst the required barriers, gates, and doors were manufactured by StormMeister™ at their manufacturing plants in Preston and Bolton.
Working in close harmony with the management and staff of the VVV Gym, home owners in the affected area, Lancaster City Council, the Environment Agency, and the sub-contractors all work was successfully completed by StormMeister™ Flood Protection in June 2015.
All StormMeister™ Flood Gates are made to measure and can protect entrances from as narrow as you like up to and including entrances of
seven metres in width.
The gates pictured left are seven metres wide and were installed in a Flood Protection Scheme at Hest Bank Lancashire in association with Lancaster City Council and the Environment Agency to protect a seven metres wide driveway.
Price Promise.
We will be competitive at all times for all our flood door, flood gate, and flood barrier products. We will beat any like-for-like quotation and we will never compromise on quality or performance in achieving that aim. To arrange a free no obligation quotation please fill out the form on our Contact Page